We are the only independent catering and hospitality consultancy on the Isle of Man. Our consultants have all played a prominent part in the development of the Isle of Man as a food destination for over 20 years working and advising in all sectors of the industry.
We believe that the future will see greater emphasis on the customer experience, as we have noted that customers are looking for that "unique" experience, and as such your business will have to react to keep you at the top of the pile . This coupled with changes to legislative requirements, particularly in the development of training and allergy awareness, and the need for you to have a robust Food Safety System could leave you feeling unsupported and you may struggle to move forward in a fast changing environment.
KDC consultancy was born out of that need, with our business philosophy being focused on improving the overall health of the Hospitality industry on the Isle of Man, through standard setting and personal development of staff. We would like to help develop your businesses and provide you with a tool kit to assist you to grow naturally, meet legislative requirements and succeed in a challenging market.
We have first hand practical experience of the pressures faced by the hospitality industry , and we feel that by offering critical support, training and business development we can play a part in the growth of your business making it "fit for the future".
So, whatever your catering question, we are on hand to support, guide and develop your business by increasing the knowledge of your staff, which will lead to greater performance.
If you would like more information about what we offer please click on the services section of our site or feel free to call us now on 0624 629491 or e-mail info@75.119.151.243
We may be small, but, we a focused and effective team
Derek Peters BA (hons) MCIEH
Derek has been a catering professional for all of his life and is a craft trained Chef working in Michelin stared restaurants before moving into industrial Catering Management, He has both practical and strategic experience as a senior manager in the implementation and development of; Quality Control and Food Safety systems, Food Technology, HACCP, Menu Development, Nutrition, Specialist Training programs and is accredited to deliver and award national qualifications through the Chartered Institute of Environmental Health.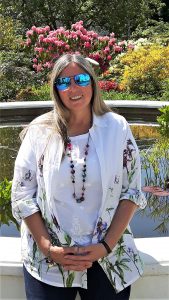 Karen Peters 
Karen has worked in and around the hospitality industry for many years, particularly focusing on a front of house role. She specialises in customer service and hands on practical training. Karen has also spent many years in several areas within social care and has developed her people skills, making her an excellent instructor and coach. Karen will be focusing on our; Mystery Shopper Program, Point of Contact Training and Coaching, Development of Service standards.
We also have access to other areas of expertise and can assist in the development of your social media presence and web sites.